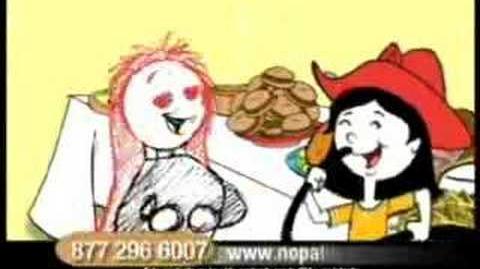 Nopalina Girl is a mascot that appears in every Nopalina Products especially Nopalina Flax Seed Plus.
Appearance
Edit
The Nopalina girl appears in white skin with black hair wearing yellow midriff baring shirt, green pants, and red shoes. In one of the commercials, she was seen wearing a red cowboy hat.
Write the second section of your page here.
Ad blocker interference detected!
Wikia is a free-to-use site that makes money from advertising. We have a modified experience for viewers using ad blockers

Wikia is not accessible if you've made further modifications. Remove the custom ad blocker rule(s) and the page will load as expected.